The Nikon D850 is the company's most recent high-resolution full-frame DSLR, and it features a backside-illuminated CMOS sensor with 46 megapixels of resolution. The fact that it is also one of the company's DSLRs with the quickest shooting speeds is a significant departure from the norm for the series. The combination of these features should make the camera substantially more appealing to high-end hobbyists as well as a wide variety of professional photographers.
Nikon D850 Price in USA
$

2,496.95

$2,996.95
47 used from $1,695.95
13 new from $2,496.95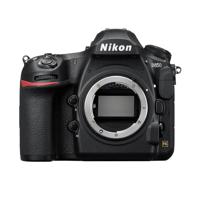 $

4,393.90

$5,343.90
1 new from $4,393.90
When a backside illuminated sensor, also known as a BSI sensor, is utilized, the parts of the sensor that are responsible for light collection are brought closer to the surface of the chip. This should not only increase the efficiency of the sensor (thereby improving its performance in low light), but it should also be expected to make the pixels near the edges of the sensor better able to accept light approaching from high angles of incidence, thereby improving the image quality around the edges of the sensor.
The D850 continues to provide an ISO 64 option, just like its predecessor, the D810, which enables the camera to accept more light while shooting in bright circumstances. The D850 claims to have the same advantage in terms of dynamic range as the D810, which indicates that it should be able to compete with the medium format sensors used in cameras such as the Fujifilm GFX 50S and the Pentax 645Z.
The electronic front curtain shutter option (EFCS) on the D850 has been improved so that it may now be utilized in silent shutter settings, as well as live view and Mirror-Up mode. This is a new feature for the D850. However, in order to get the full benefits of this feature, you will need to enable exposure delay (which has had two sub-second delay settings added). The exposure delay, on the other hand, is consistent throughout all shooting modes. Even when EFCS is not used, it does not appear that there is a significant problem with mirror/shutter shock. This is likely because the system that controls the shutter and mirror has been changed.
If any of your lenses are sharp enough to out-resolve a 45.7MP full-frame sensor, then the Nikon D850 does not have an anti-aliasing filter. This should make it possible to capture significantly finer details, but at the expense of an increased danger of moiré. There is still no indication of the ingenious design that Nikon was granted a patent for, which means that, in contrast to the Pentax K-1 and the Sony RX1R II, you will not be able to activate an anti-aliasing effect in the event that you see false color emerging in highly patterned regions.
The D850 now has the same complete autofocus capabilities as the company's top sports camera, the D5, in addition to the boost in processing speed it has received. This covers the entirety of the hardware, such as the AF module, the metering sensor, and the specialized AF processor, in addition to the complete range of AF modes and setup choices, which should translate to comparable focus performance paired with excellent resolution.
When it comes to video, the D850 is the first Nikon DSLR to be able to record 4K footage using the full width of the sensor. The camera has the capability of shooting at 30, 25, or 24 frames per second at a bitrate of around 144 Mbps. While recording on the card at the same time, it is able to simultaneously output uncompressed 4:2:2 8-bit UHD to an external recorder. The video is captured by the camera using subsampling, which results in a lesser degree of detail capture, an increased likelihood of moiré, and a potential decline in the camera's ability to function well in low light. In a subsequent section of this review, we will investigate how important the impact of this is.
Nikon D850 Specifications
Price
MSRP
$3299
Body type
Body type
Mid-size SLR
Body material
Magnesium alloy
Sensor
Max resolution
8256 x 5504
Image ratio w:h
1:1, 5:4, 3:2, 16:9
Effective pixels
45 megapixels
Sensor photo detectors
47 megapixels
Sensor size
Full frame (35.9 x 23.9 mm)
Sensor type
BSI-CMOS
Processor
Expeed 5
Color space
sRGB, Adobe RGB
Color filter array
Primary color filter
Image
ISO
Auto, 64-25600 (expands to 32-102400)
Boosted ISO (minimum)
32
Boosted ISO (maximum)
102400
White balance presets
14
Custom white balance
Yes (6 slots)
Image stabilization
No
Uncompressed format
RAW + TIFF
JPEG quality levels
Fine, normal, basic
File format
JPEG (Exif v2.3)TIFF (RGB)Raw (Nikon NEF, 12 or 14 bit, lossless compressed, compressed or uncompressed)
Optics & Focus
Autofocus
Contrast Detect (sensor)Phase DetectMulti-areaCenterSelective single-pointTrackingSingleContinuousTouchFace DetectionLive View
Autofocus assist lamp
No
Manual focus
Yes
Number of focus points
151
Lens mount
Nikon F
Focal length multiplier
1×
Screen / viewfinder
Articulated LCD
Tilting
Screen size
3.2″
Screen dots
2,359,000
Touch screen
Yes
Screen type
TFT LCD
Live view
Yes
Viewfinder type
Optical (pentaprism)
Viewfinder coverage
100%
Viewfinder magnification
0.75×
Photography features
Minimum shutter speed
30 sec
Maximum shutter speed
1/8000 sec
Exposure modes
ProgramAperture priorityShutter priorityManual
Built-in flash
No
External flash
Yes (via hot shoe or flash sync port)
Flash modes
Front-curtain sync (normal), Rear-curtain sync, Red-eye reduction, Red-eye reduction with slow sync, Slow sync
Flash X sync speed
1/250 sec
Drive modes
Single-frameSelf-timerQuiet shutterQuiet continuousMirror-upContinuous lowContinuous high
Continuous drive
7.0 fps
Self-timer
Yes (2, 5, 10, 20 secs)
Metering modes
MultiCenter-weightedHighlight-weightedSpot
Exposure compensation
±5 (at 1/3 EV, 1/2 EV, 1 EV steps)
AE Bracketing
±5 (2, 3, 5, 7 frames at 1/3 EV, 1/2 EV, 2/3 EV, 1 EV steps)
WB Bracketing
Yes (2-9 exposures in 1, 2, or 3EV increments)
Videography features
Format
MPEG-4
Modes
3840 x 2160 @ 30p, MOV, H.264, Linear PCM3840 x 2160 @ 25p, MOV, H.264, Linear PCM3840 x 2160 @ 24p, MOV, H.264, Linear PCM1920 x 1080 @ 120p, MOV, H.264, Linear PCM1920 x 1080 @ 60p, MOV, H.264, Linear PCM1920 x 1080 @ 50p, MOV, H.264, Linear PCM1920 x 1080 @ 30p, MOV, H.264, Linear PCM1920 x 1080 @ 25p, MOV, H.264, Linear PCM1920 x 1080 @ 24p, MOV, H.264, Linear PCM1280 x 720 @ 60p, MOV, H.264, Linear PCM1280 x 720 @ 50p, MOV, H.264, Linear PCM
Microphone
Stereo
Speaker
Mono
Storage
Storage types
SD/SDHC/SDXC (UHS-II supported) + XQD
Connectivity
USB
USB 3.0 (5 GBit/sec)
USB charging
No
HDMI
Yes (mini HDMI)
Microphone port
Yes
Headphone port
Yes
Wireless
Built-In
Wireless notes
802.11b/g + NFC + Bluetooth 4.1 LE
Remote control
Yes (wired, wireless, smartphone)
Physical
Environmentally sealed
Yes
Battery
Battery Pack
Battery description
EN-EL15a lithium-ion battery & charger
Battery Life (CIPA)
1840
Weight (inc. batteries)
1005 g (2.22 lb / 35.45 oz)
Dimensions
146 x 124 x 79 mm (5.75 x 4.88 x 3.11″)
Other features
Orientation sensor
Yes
Timelapse recording
Yes (4K movies or '8K' stills)
GPS
None
Awesome
The Nikon D850 is the best digital single-lens reflex camera (DSLR) currently available on the market and is one of the best all-around stills cameras that we have ever evaluated due to its high resolution, capable autofocus system, rapid burst shooting, and excellent image quality in almost any lighting condition. The live view autofocus and video modes certainly have room for improvement, but the camera's capabilities far outweigh those shortcomings.
Pros
153-point autofocus system.
Full-frame 45.7MP picture sensor.
A burst rate of 7 frames per second
Large optical viewfinder in the instrument.
LCD display that can be tilted.
4K video.
Dual card slots.
Bluetooth, as well as Wi-Fi.
Wide ISO range.
Cons
Contrast detection is the sole method used for focus in Live View.
Deletes the flash that is built in.
SnapBridge system needs some development.